Every guitarist wants to bring the best from his instrument out. Our goal is to make his dream come true...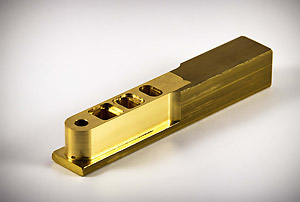 Many musicians tell us that our guitar-bridges present an open sound spectrum that was previously hidden in the wood.

An ABM product can improve the sound quality of an electric guitar how it can a sophisticated guitar pickup electronically.
But how does this work?
It is the duty of a guitar bridge to transmit the musical message of the guitarist to the instrument and back to the strings again. This component is the "interface" between strings and body. It´s material selection and processing form influence the transfer of the tone considerably.
To ensure the best possible sound performance, ABM products are milled from a block or plate of solid metal which has a homogeneous structure and high density. Precise CNC-production, followed by a perfect polish by hand and a flawless metallic surface, guarantee you a true gem. As basic material, various metals are used:

Aluminium has got a very fast attack and a neutral transmission of sound. So it can the best of the wood composition produce when the base of the guitar is consistent.
Bell Brass adds "rocking mids" and tightens the bass. It offers a strong base tone with plenty of overtones in overdrive and distortion modes with an excellent string separation and lot of sustain.
Steel provides a sophisticated electric guitar tone with sustain and upper heights called Twang.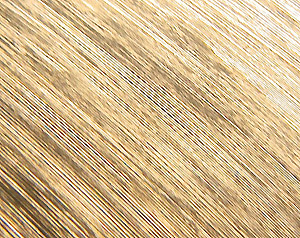 Briefly, Bell Brass and Steel shape the guitar sound with character, while Aluminum acts largely neutral in the transfer of tone.

To help you in addition to the fundamental difference between milled ABM products and conventional die-cast products, we bring you closer to the core of both tail-pieces in comparison (please see the images). With the naked eye you see the uniform structure of the ABM Stoptail (upper image), while the porous die-cast tailpiece contains air inclusions and other impurities within itself, that interfere with the transfer of the tone considerably (lower image).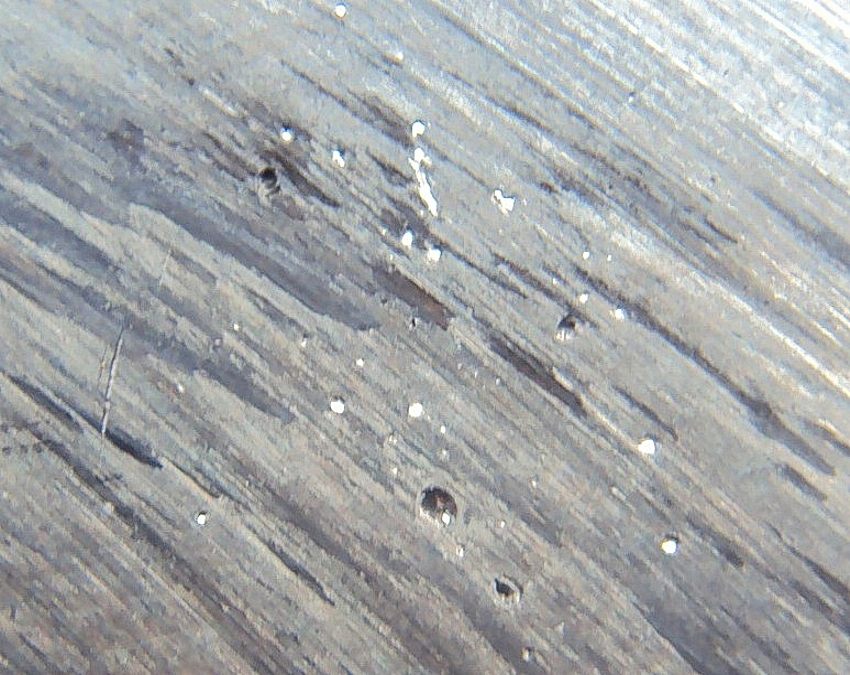 Experienced guitar technicians know very well why guitars sometimes sound "liefeless". Often it is a matter of poor
made guitar hardware parts. They know "sagging" ABR-1 bridge types well enough, since the life of a die-cast product is limited depending on it`s design.

The features listed above should give you an insight to the ABM concept, which represents the best combination of sound and perfect functionality. And this essence you will find in each ABM product.

As always with passion and precision